CERT Academy Training – Nov. 12 AND 19 (both days required) 8:00am-5:00pm
November 12, 2022 @ 8:00 am

-

5:00 pm

PST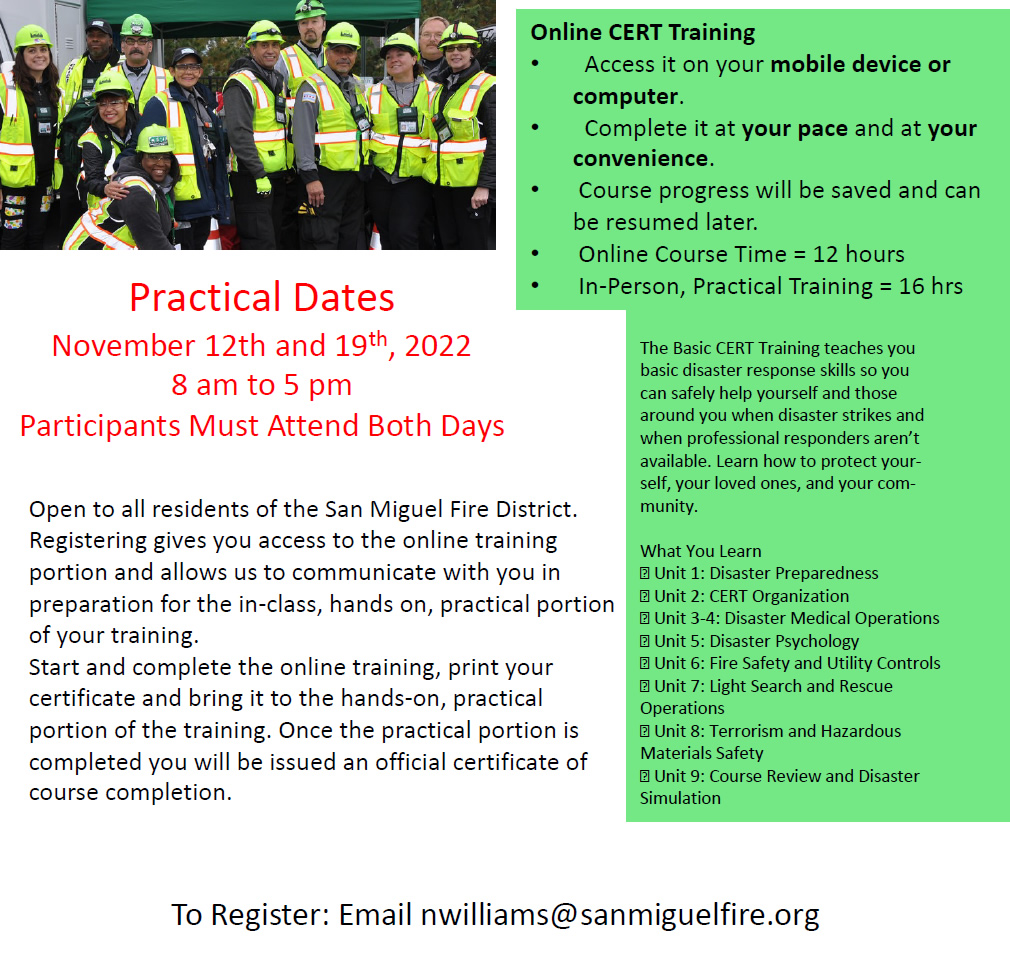 From Nick Williams, San Miguel Fire District
"The CERT program is a FEMA curriculum that prepares community members for large scale situations where professional responders may be too overwhelmed to effectively help all of our citizens. Topics of instruction during the academy include disaster safety, emergency first aid, basic search and rescue, fire safety, terrorism, and disaster psychology. It is open to all volunteers over the age of 16 within the boundaries of the San Miguel Fire District.
We are in the process of planning a Hybrid CERT Academy for later this year. It will include 12 hours of self-paced online learning and 16 hours of in person practical instruction and exercises. Instruction and ongoing support are provided by fire department personnel. Participation is voluntary and training is provided at no charge.
Participants will be provided a basic emergency kit including safety vest, eye protection, helmet, and numerous other items that are good to have when a disaster happens.
After academy participation members are required to attend 3 of 4 quarterly drills yearly. "
See flyer for more information
Please note that both Nov. 12 and 19 are required for the training